Face Masking 101 From A Beauty Enthusiast With Amazing Skin
With the face mask trend in full swing, everyone is hitting up the apothecary for a pot of magical goo, but are you getting the most out of your masks? A few simple tips and tricks will help you get the most skin benefits from your masks and bang for your buck. In my five years as an aesthetic registered nurse and four years as a green-beauty-obsessed wellness blogger, I've learned a thing or two about skin care.
I've tried almost everything and want you to learn from my wins and mistakes. There's a little more to face masking than slapping on some product and letting it sit. If you're doing that, you're probably not getting all the benefits. Masks are treatments and need proper prep and aftercare to work well. Here's how to get the most out of your mask:
It's simple, but so many people go wrong here: Wash skin gently with cold water and a mild cleanser. Follow cleansing by wiping your face with a muslin cloth to make sure you get every ounce of makeup and debris off your skin before you apply a mask. Having fresh and clean skin ensures that all the ingredients of the mask can actually work on the skin.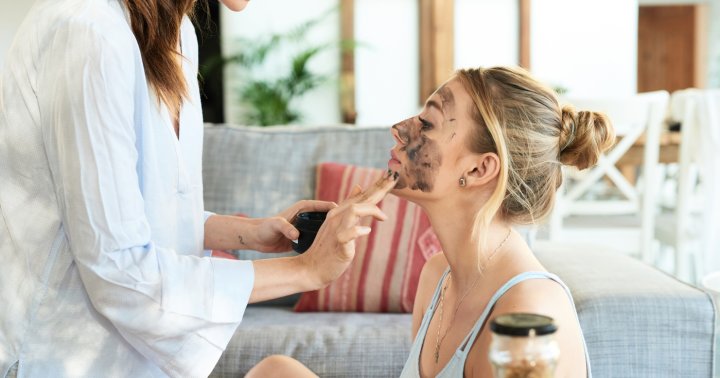 Did we mention she's an aesthetic registered nurse?… Face Masking 101 From A Beauty Enthusiast With Amazing Skin
thumbnail courtesy of mindbodygreen.com